Cloud hosting is becoming a big deal for anyone wanting to start a website. In 2022, people spent a whopping $494.7 billion on public cloud services​. But how much of that would you need to shell out to get your website up and running?
This guide is here to help you figure out the costs of cloud hosting. Whether you're thinking about starting a WordPress site or just looking for a wallet-friendly hosting option, we'll walk you through what you need to know.
Get ready to dive into the world of cloud hosting costs and start your online adventure on a budget!
Understanding Cloud Hosting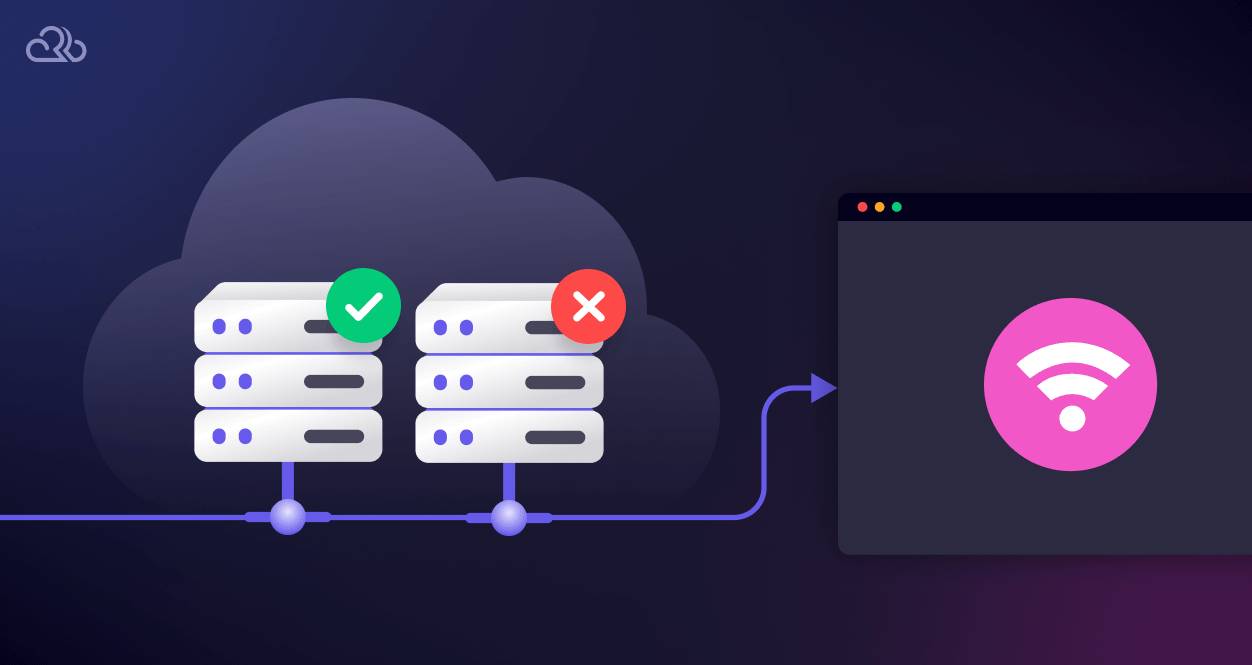 Explanation of Cloud Hosting
Cloud hosting is like having your website live in a big apartment complex instead of a single house. Your website gets its own space, but it shares resources like electricity (which in this case is the server power) with other apartments. This way, if something goes wrong in one server (or one part of the apartment complex), your website can still keep running smoothly because it can use resources from other servers.
Comparison with Traditional Hosting Solutions
In traditional hosting, your website lives in a single house (server). If anything goes wrong in this house, like a power outage (server failure), your website goes down. But in cloud hosting, because your website is in an apartment complex with many resources, it stays up and running even if one part has a problem. It's like having a backup plan. Plus, in cloud hosting, you can get more resources whenever you need them, which is harder or not possible with traditional hosting
Factors Influencing Cloud Hosting Cost
The Scale of Operations
Imagine you're throwing a party. A bigger party with more guests will cost more money. Similarly, if your website has a lot of visitors or a lot of data, it's like a big party, and you'll need to spend more on cloud hosting to keep everything running smoothly.
Resources Required (CPU, RAM, Storage, Bandwidth)
These are the different ingredients needed to run your website.
CPU (Central Processing Unit): It's the brain of the computer that handles all the tasks. More complex tasks need a stronger brain, which costs more.
RAM (Random Access Memory): This is like the short-term memory of the computer. The more stuff you need to remember at once, the more RAM you need, which will cost more.
Storage: This is where all your website's data is kept, like photos, videos, and text. If you have a lot of data, you'll need more storage, which will increase the cost.
Bandwidth: This is like the width of the road leading to your website. A wider road allows more visitors to come to your site at the same time, but it also costs more.

Types of Cloud Hosting
Public, Private, or Hybrid: These are different kinds of cloud hosting, just like there are different kinds of houses.
Public Cloud Hosting: This is like living in an apartment building. It's cheaper because you share the space with others.
Private Cloud Hosting: This is like living in your own house. It's more expensive, but you get all the space and resources to yourself.
Hybrid Cloud Hosting: This is a mix of both. It's like having a house with a shared yard. You get some private space but also share some resources, balancing cost and privacy.
Dive into Cloud Hosting Cost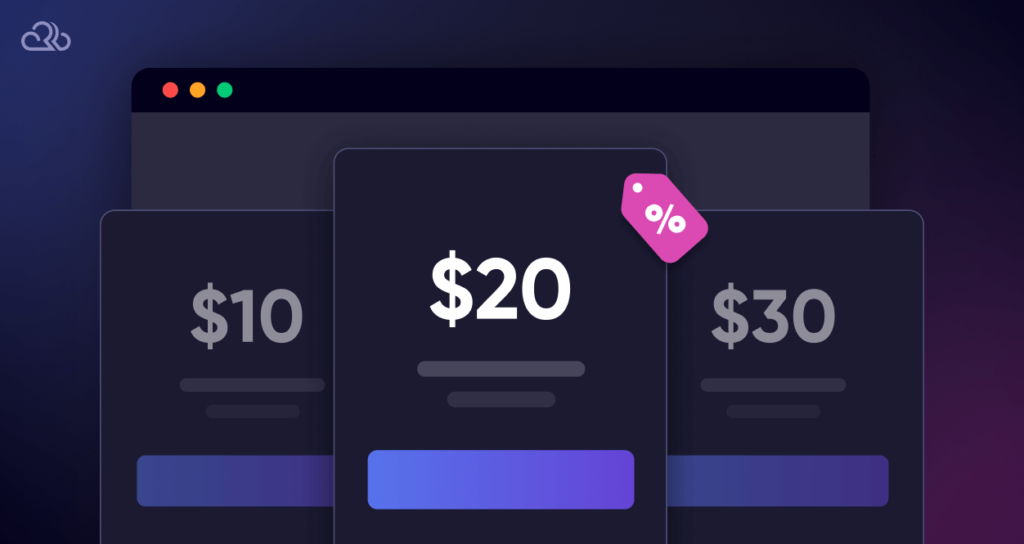 Cloud Hosting Pricing Models
Just like there are different plans for phone bills, there are different pricing models for cloud hosting too. Some charge you a fixed rate every month, while others charge you based on how much of the resources (like server space and power) you use. We'll go through these two models to help you understand which one might work best for you.
Subscription Model: This is like buying a monthly bus pass. Whether you ride the bus once or twenty times, the cost stays the same. Similarly, with a subscription model, you pay a fixed amount every month, no matter how much or how little you use the hosting services.
Pay-as-you-go Model: This is like paying for a bus ride every time you take one. If you ride a lot, you pay more. If you ride a little, you pay less. In the pay-as-you-go model, you only pay for the cloud hosting resources you use, so if your website gets a lot of visitors one month, you'll pay more, and if it gets fewer visitors another month, you'll pay less.
Breaking Down Cloud Hosting Cost
Understanding the cloud hosting cost is crucial for anyone looking to start a website. Cloud hosting costs can vary widely depending on several factors. On average, for a small server with 1GB of RAM, 25GB SSD storage, and 1 CPU core, the cost is around $4.55 per month​​. However, prices can start as low as $2.75 per month or $5 per month for some plans​
The prices go up based on how much more storage, bandwidth, and CPU core you need.
​Although cloud hosting tends to be more expensive than traditional hosting, the benefits such as scalability, flexibility, and better performance often outweigh the cost difference​. There are also some low-cost cloud hosting, but they often perform worse than standard, so we suggest you not to run to the lowest possible offering.
Hidden Costs to be Aware Of
Now, back to the road trip example, what if your car breaks down or you get a flat tire? Those are unexpected costs that can sneak up on you. In cloud computing, there might be extra costs like additional security or sudden spikes in traffic to your website that can also surprise you. We'll talk about these hidden costs so you can plan better and avoid nasty surprises.
Cloud Hosting Cost Management Strategies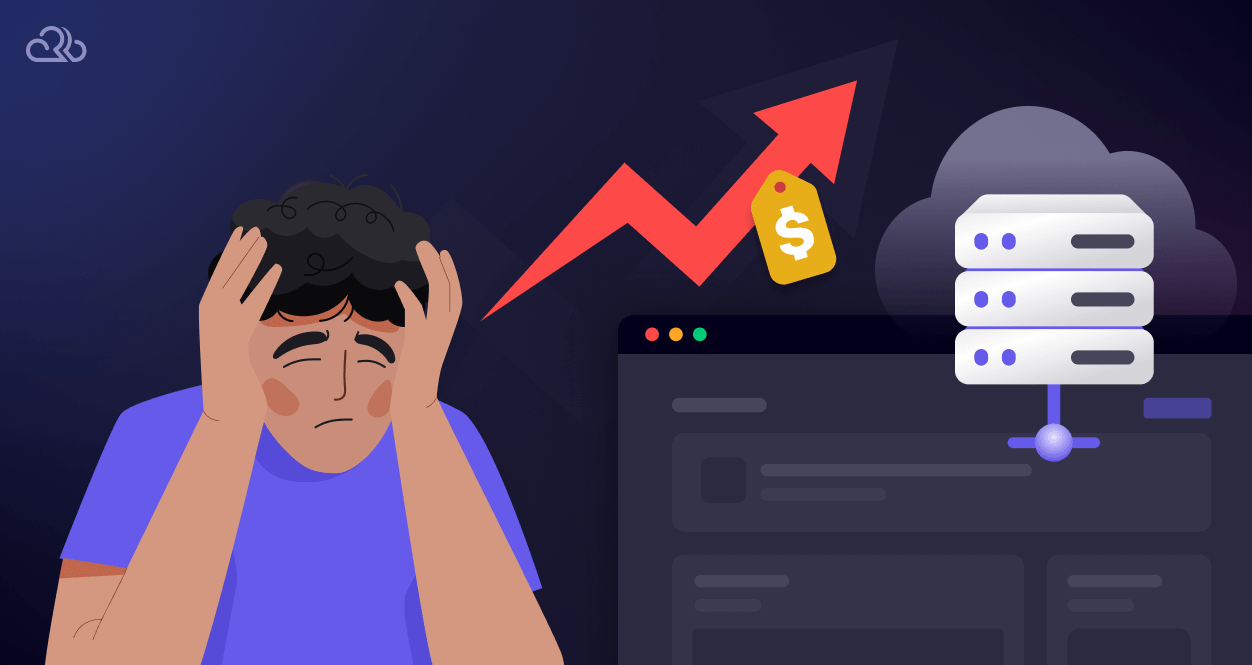 Tools and Practices for Managing Cloud Hosting Costs
Think of managing your cloud hosting costs like keeping track of your household bills. There are tools and habits you can use to keep your spending in check. For instance, you might use budgeting software or set reminders for due dates. Similarly, we'll discuss tools and habits that can help you keep an eye on your cloud computing costs and make sure they don't spin out of control.
Cost Optimization Strategies
Now, imagine you find ways to lower your electric bill by using energy-saving bulbs or turning off lights when you leave a room. These are strategies to optimize or reduce your costs. In the same way, we'll share strategies to help you get the most out of your cloud hosting without spending more than you need to. This could include things like adjusting your hosting plan based on your website's needs or using built-in tools to monitor and reduce your usage.
The Economic Advantages: Cloud Hosting Cost Benefits
Exploring the Financial Benefits of Cloud Hosting
Imagine you decide to buy a bicycle to get to work instead of taking the bus. Initially, it might cost you to buy the bicycle, but over time, you save money on bus fares. Similarly, cloud computing might have some costs upfront, but it can save you money in the long run. For instance, it could lower your costs of keeping your website running smoothly even when lots of people visit it. We'll explore more financial benefits like this to show you how cloud computing can be a good deal for your wallet.
Return on Investment (ROI) analysis
Now, back to the bicycle example. If you calculate how much you spent on the bicycle versus how much you saved on bus fares, you can figure out if buying the bicycle was a good investment. Similarly, we'll help you understand how to calculate the Return on Investment (ROI) for cloud computing. By comparing the money you spend on cloud computing to the money you save or earn because your website runs better, you can see if cloud computing is a good investment for you.
WordPress and Cloud Hosting: A Match Made in Cyberspace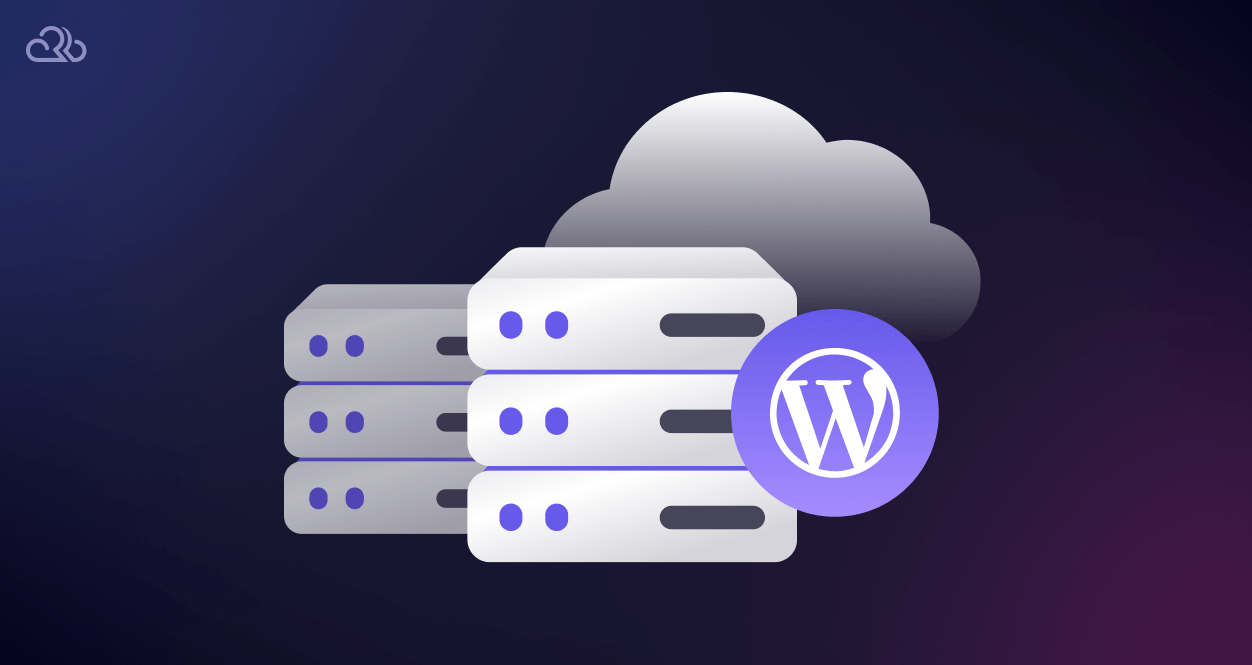 Think of WordPress as a favorite game you love to play, and cloud hosting as a high-powered gaming console. When you play your game on a high-powered console, it runs smoothly, loads quickly, and rarely crashes. Similarly, when you host your WordPress site on the cloud, it runs faster, handles traffic better, and has fewer problems like site crashes.
Now, you might be wondering about the WordPress cloud hosting cost. Just like different gaming consoles have different prices, hosting WordPress on the cloud can have different costs too. The price can depend on how powerful a "gaming console" (cloud host) you choose for your "game" (WordPress site). A cheap managed WordPress hosting will always perform less than hosting that is priced correctly.
Based on the features on offer, Rapyd offers the best value for money when it comes to WordPress cloud hosting. In the following section of our blog, we will get to know more about Rapyd.
Is Rapyd the Best Cloud Hosting for WordPress?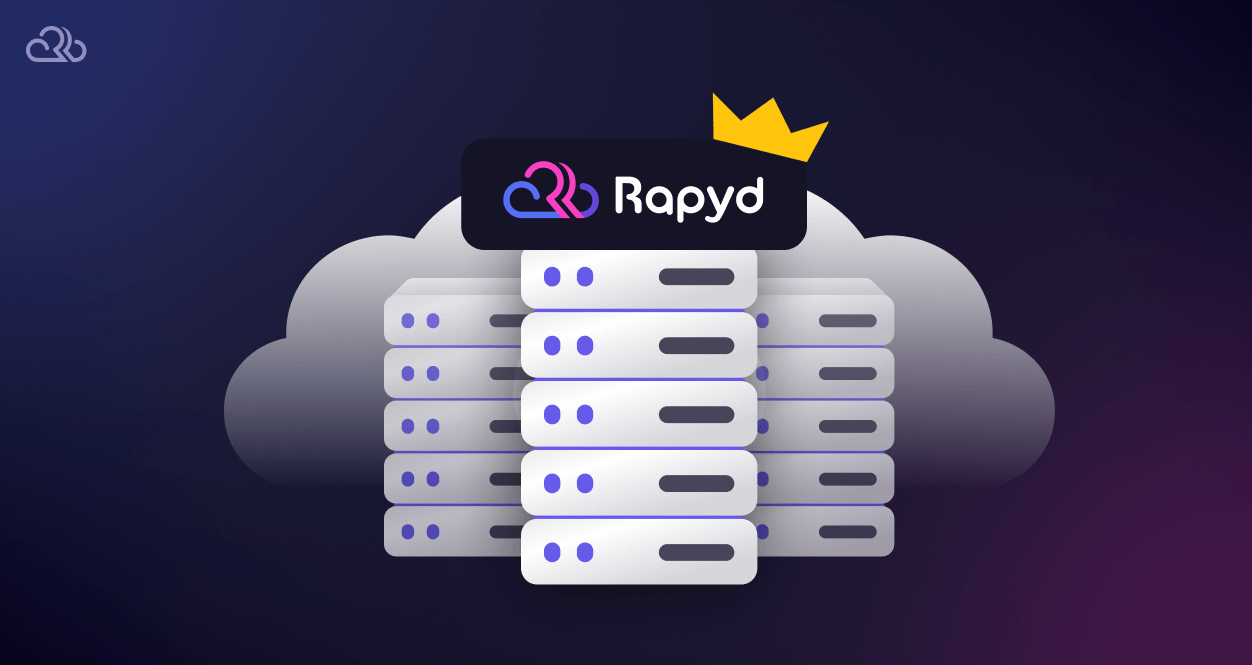 Rapyd is the highest-performance managed WordPress hosting on the planet. It is crafted for dynamic, feature-rich WordPress sites that demand high concurrency, even during traffic spikes. With LiteSpeed Enterprise Servers and MariaDB, we ensure enhanced query speed and server-level caching alongside complex database query caching.
Rapyd also offers an intuitive dashboard for effortless website management. Features like 1-click staging, secure file management, database management, team collaboration tools, site cloning, and integrated domain management are all at your fingertips. The robust web application firewall and high-performance PHP execution engine further ensure that your site runs smoothly and securely.
If you compare the features with the price point that Rapyd comes in, it is unarguably the best cloud hosting provider for WordPress sites.
Conclusion
In this blog, we went through some important things like the different types of cloud hosting, what affects the cost, and how to save money.
Choosing the right cloud hosting can be like choosing the right home for your website. It's an important decision that can affect how well your website works and how much money you spend or save. We'll leave you with some tips and ideas on how to evaluate cloud hosting costs wisely as you set out to start your website, so you can make a choice that you'll be happy with in the long run.