Tired of manual web development? AI Website Builder are here to ease the process.
According to grandviewresearch,
The global artificial intelligence market size is projected to expand at a compound annual growth rate (CAGR) of 37.3% from 2023 to 2030. It is projected to reach $1,811.8 billion by 2030.
This 2023 guide will cover all facets of AI Website Builder, including their mechanics and impact on web design. You'll learn key features to consider, and we'll provide a top 10 list of AI-powered website builders for 2023. This tool is not just a trend; it's the future of web development, influencing everything from design to SEO optimization.
Stay ahead with this must-read guide.
Understanding AI Website Builders: An Overview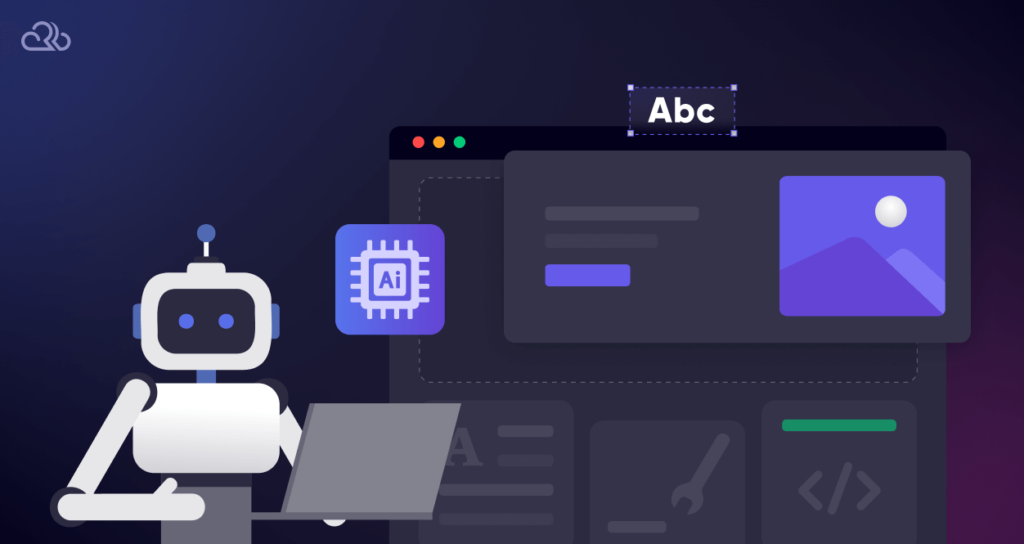 Artificial intelligence website builders, powered by artificial intelligence, simplify the website creation process. With their user-friendly interfaces, even beginners can build professional websites effortlessly. These builders automate tasks like layout design and content creation, saving time and effort.
Defining AI Website Builders
Artificial intelligence website builders leverage artificial intelligence to create web pages without the need for coding. By utilizing algorithms, these builders automate the website creation process. They eliminate the requirement for technical expertise, providing templates and drag-and-drop editors for easy customization. With real-time editing capabilities, AI website builders empower users to personalize their websites without programming knowledge.
Future of AI-empowered Web Design
AI website builders leverage advanced AI algorithms to analyze user preferences and requirements, generating personalized websites. These builders optimize website layout, color schemes, and font choices using AI. Additionally, they offer various tools for logo design, content creation, and SEO optimization.
AI Web Development Predictions Impact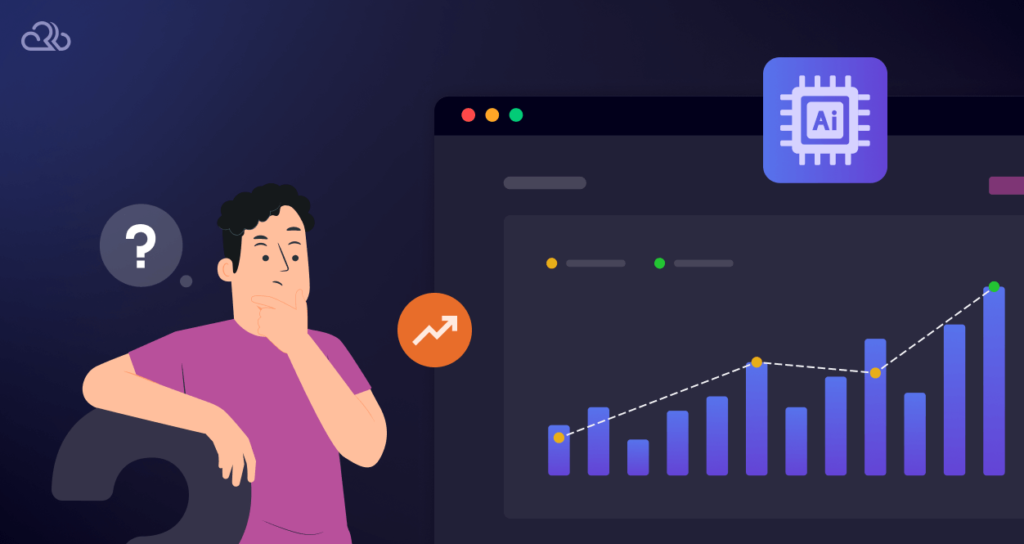 AI has transformed the web design industry, democratizing website building. Small businesses now have access to user-friendly AI website builders that simplify the process and reduce the need for technical expertise. This technology has also led to faster and more efficient website construction, improving online presence and enhancing user experience.
The Role of AI in Modern Web Design
AI plays a crucial role in modern web design by automating various aspects of the website creation process. By analyzing user behavior and preferences, AI algorithms create personalized and engaging websites. AI also helps optimize websites for different devices and screen sizes, enhancing the user experience. With AI, web designers can focus on creative aspects while AI handles repetitive tasks.
AI in Web: From Coding to Optimization Benefits
Using AI in website construction offers numerous benefits. One of the main advantages is that it simplifies the process, allowing users to build websites in just a few minutes. Additionally, AI website builders provide a wide range of templates and design elements, saving valuable time and effort. With AI-powered optimization tools, website performance, and search engine rankings can be significantly improved. Moreover, AI website builders eliminate the need for coding knowledge, making website construction accessible to all.
Cost-Effective AI Website Building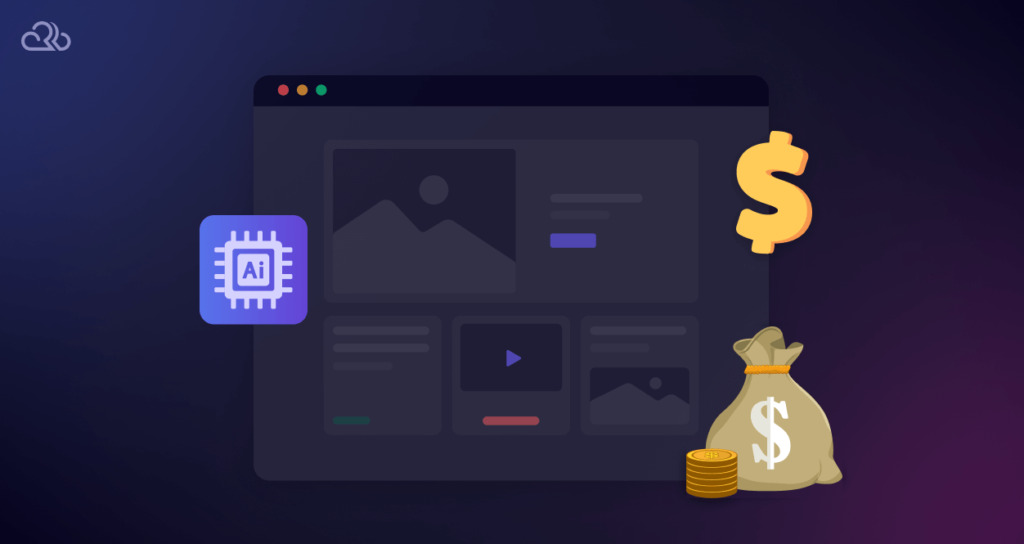 When selecting an AI website builder, it's crucial to consider key features that contribute to a seamless website creation process. One important aspect is an intuitive and user-friendly interface, ensuring easy navigation for both novice creators and experienced web developers. Additionally, customization options allow for a unique website design, while built-in SEO and marketing tools optimize performance.
Keep Content Fresh with Real-Time Website Editing with AI
An AI website builder is an innovative tool that can help you create a professional-looking website with ease. One of the best features of an AI website builder is real-time editing, which allows you to keep your content fresh and up-to-date. With this feature, you can make changes to your website's content, layout, and design without any coding skills. This makes an AI website builder an excellent choice for businesses or individuals looking to create a dynamic and engaging online presence.
User-friendly Interface
AI website builders provide a seamless experience with their user-friendly interface. Creating a website becomes effortless, thanks to the drag-and-drop editor and intuitive navigation. Even without technical expertise, anyone can design a professional website with just a few clicks. The AI tool eliminates the complexities of coding, enabling creators and web developers to focus on the creative aspects. With an AI website builder, building a website has never been easier.
Customization Options
AI website builders offer a diverse range of customization options to create a unique website. Users have the flexibility to customize various aspects of their site, including the layout, color scheme, and font choices. Through AI-powered tools, these builders suggest design elements that align with the user's preferences and industry. With an AI website builder, personalizing your website to reflect your brand identity is effortless.
SEO and Marketing Tools
AI website builders offer a range of SEO and marketing tools to boost online visibility. These tools optimize website structure, meta tags, and keywords for improved search engine rankings. With AI-powered analytics, businesses gain insights into website performance and visitor behavior.
AI-Driven SEO Tool Comparison
AI website builders offer a range of pricing plans tailored to different budgets and requirements. Users can choose between monthly or annual subscriptions, with additional features and benefits. Customer support is available through live chat, email, or phone, ensuring prompt assistance for any queries or issues.
Top 10 AI Website Builders for 2023
In the world of website building, AI has revolutionized the process, making it easier and more efficient. The top AI website builders for 2023 are equipped with powerful tools and features that simplify website creation. With these builders, users can build professional websites without any coding or technical experience. They offer a user-friendly interface, allowing easy navigation and customization. Additionally, they provide a wide range of templates and design elements to choose from.
1. Wix ADI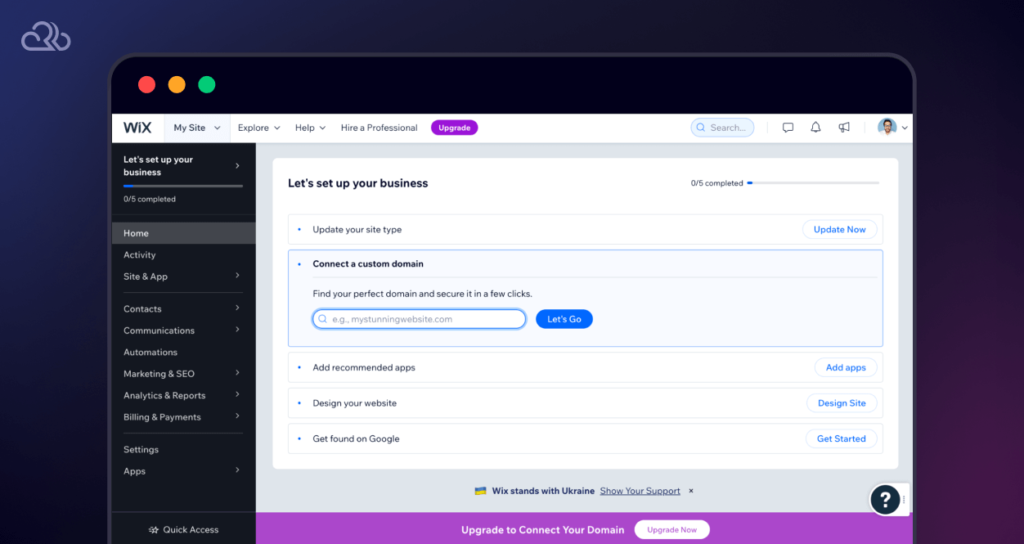 Wix ADI, an AI-powered website builder, offers personalized websites based on user preferences. By answering simple questions, users can generate a customized website layout. Wix ADI provides SEO optimization, integration with popular third-party apps, and the ability to add custom domain names for a professional online presence.
2. Divi AI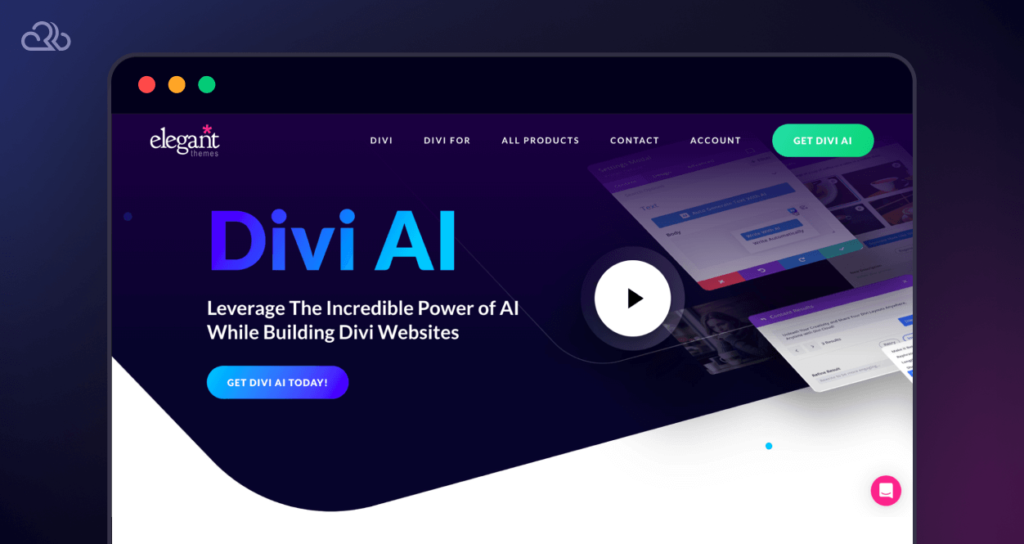 Divi AI is an AI website builder that offers a drag-and-drop editor for easy customization. With its pre-designed templates and content modules, users can create stunning websites without any coding or technical knowledge. Divi AI also provides advanced SEO tools and optimization features to improve website visibility.
3. 10Web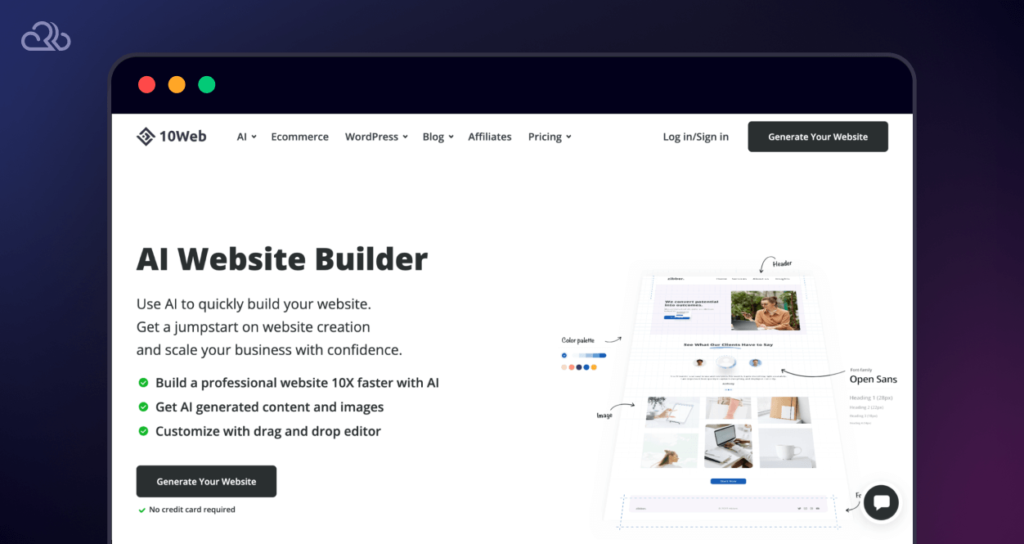 10Web is an AI website builder that offers a wide range of templates and layouts catering to various website types. With its intuitive drag-and-drop editor and design elements, users can effortlessly customize their websites according to their preferences.
4. Hostinger AI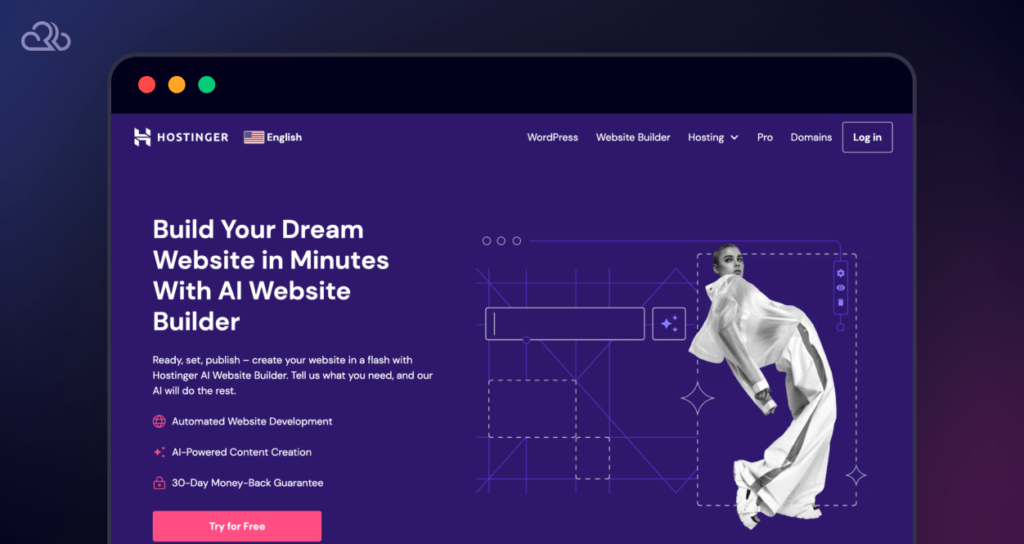 Hostinger AI is an AI-powered website builder that allows users to create professional websites in just a matter of minutes. With a wide range of templates and customizable design elements, users can easily personalize their website to match their brand.
5. Shopify AI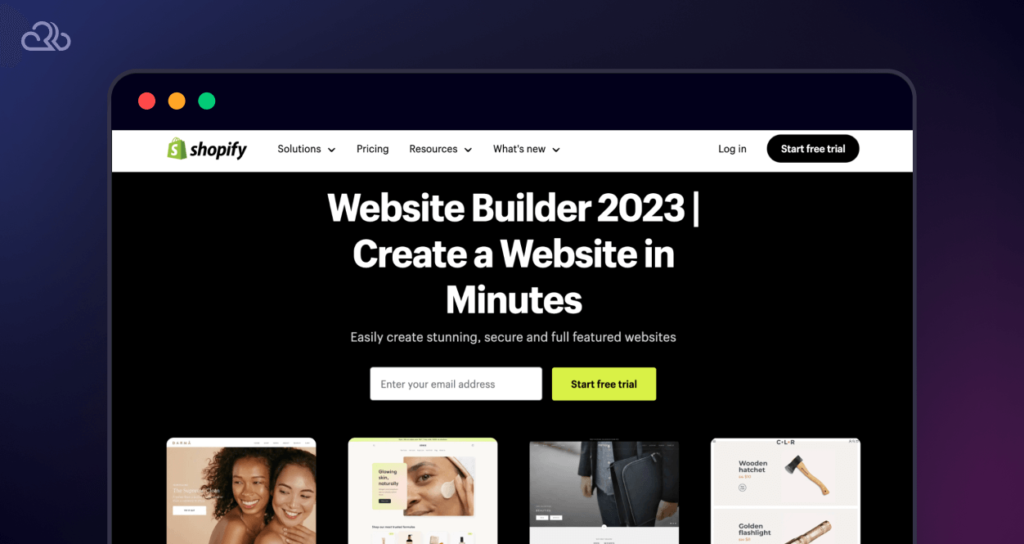 Shopify AI is a specialized AI website builder that focuses on creating online stores. It offers a wide range of professionally designed templates that users can choose from to showcase their products effectively. With powerful tools for inventory management, order processing, and secure payment gateways, Shopify AI makes it easy for businesses to manage their online stores.
6. GoDaddy AI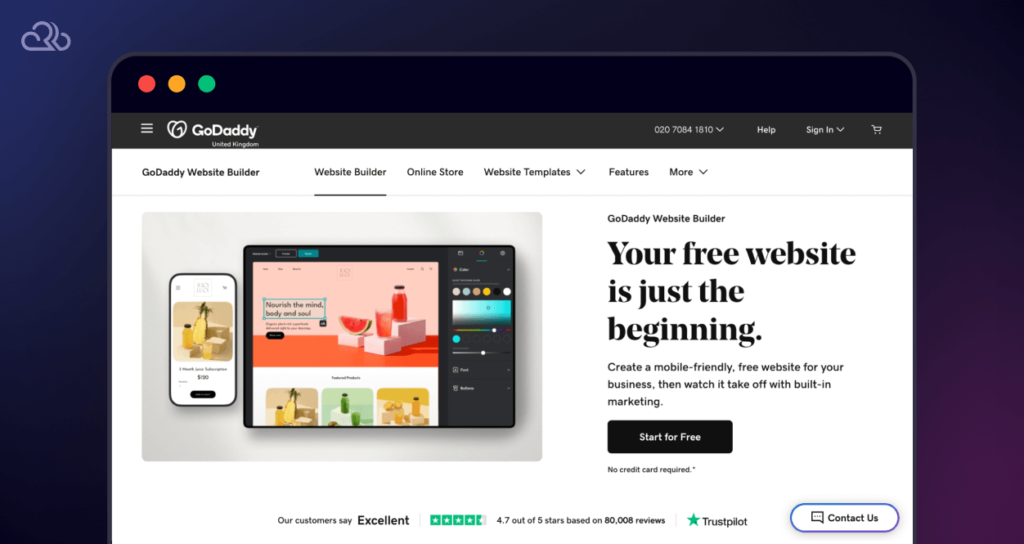 GoDaddy AI, an AI website builder that utilizes artificial intelligence, allows users to create customized websites. With a range of templates to choose from, users can easily tailor the design elements to match their brand. GoDaddy AI also provides tools for search engine optimization and improving online visibility, along with powerful features for creating landing pages and capturing leads.
7. Jimdo AI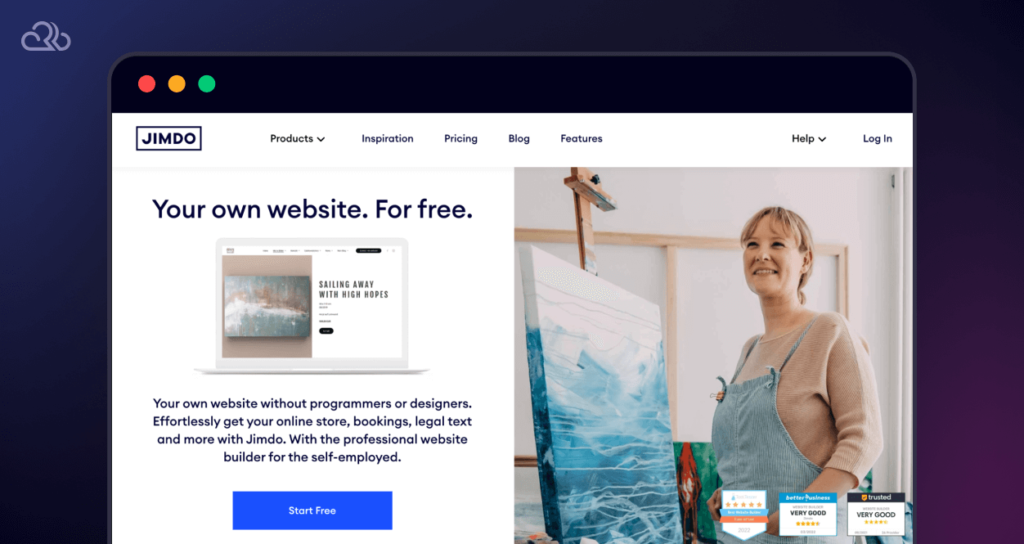 Jimdo AI is an AI-powered website builder that simplifies the process of creating a website. With professionally designed templates and a user-friendly drag-and-drop editor, users can easily customize their websites. Jimdo AI also offers SEO optimization features to improve website visibility on search engines.
8. Unbounce AI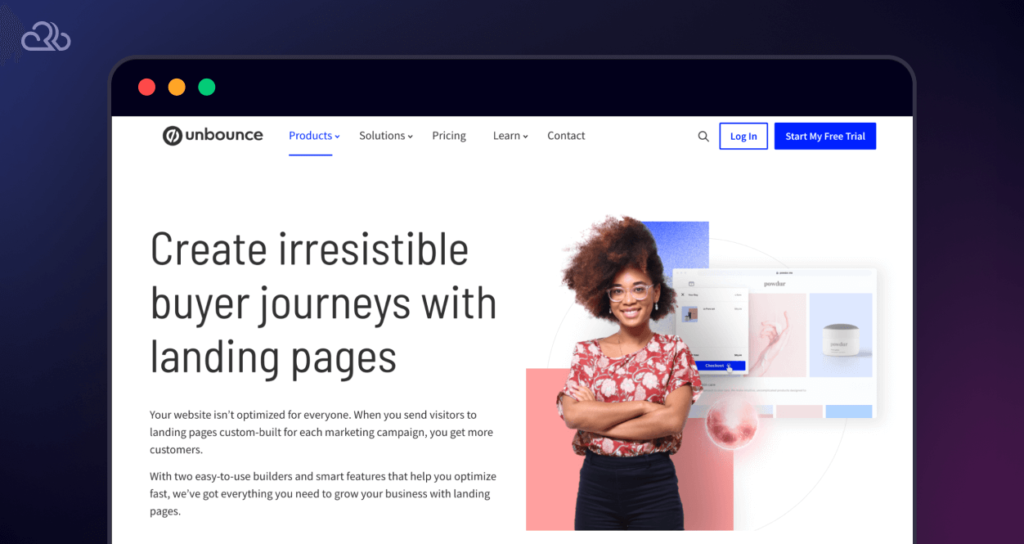 Unbounce AI is a powerful AI website builder that focuses on creating high-converting landing pages. With a variety of templates optimized for different marketing campaigns, users can easily customize their landing pages and track conversion rates. The user-friendly interface allows for quick and efficient landing page creation, while integration with popular email marketing platforms enables effective lead generation.
9. Framer AI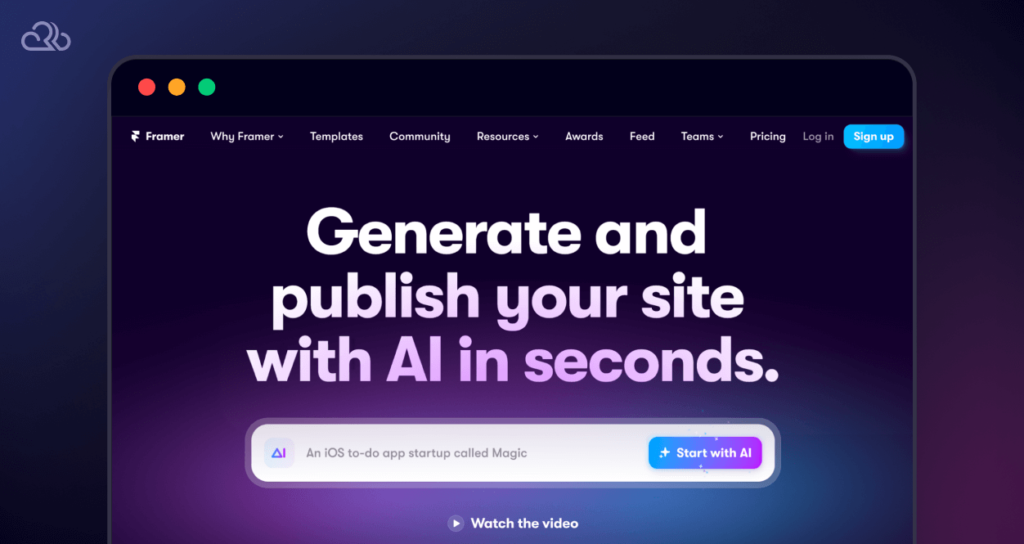 Framer AI provides powerful tools for creating visually stunning websites, making it an ideal choice for web designers and developers. With Framer AI, you can design web pages without any coding knowledge, thanks to its intuitive and user-friendly interface. The AI-powered platform simplifies the website creation process, allowing you to create your website in minutes. Customize and edit your website effortlessly using Framer AI's AI website builder.
10. ClickUp AI
ClickUp AI, an AI-powered project management tool, is revolutionizing web development. By utilizing artificial intelligence, ClickUp AI optimizes workflow and enhances productivity. Real-time collaboration and communication features enable efficient web design projects. With automation capabilities, repetitive tasks are streamlined, allowing web developers to focus on more creative aspects.
AI & Future Web Design
AI-empowered web design is the future because it leverages artificial intelligence to create personalized and user-friendly websites. With real-time optimization, AI-powered sites adapt to user behavior and preferences, providing a seamless experience across devices. Automation of repetitive tasks saves time and resources.
AI's Effect on Web Design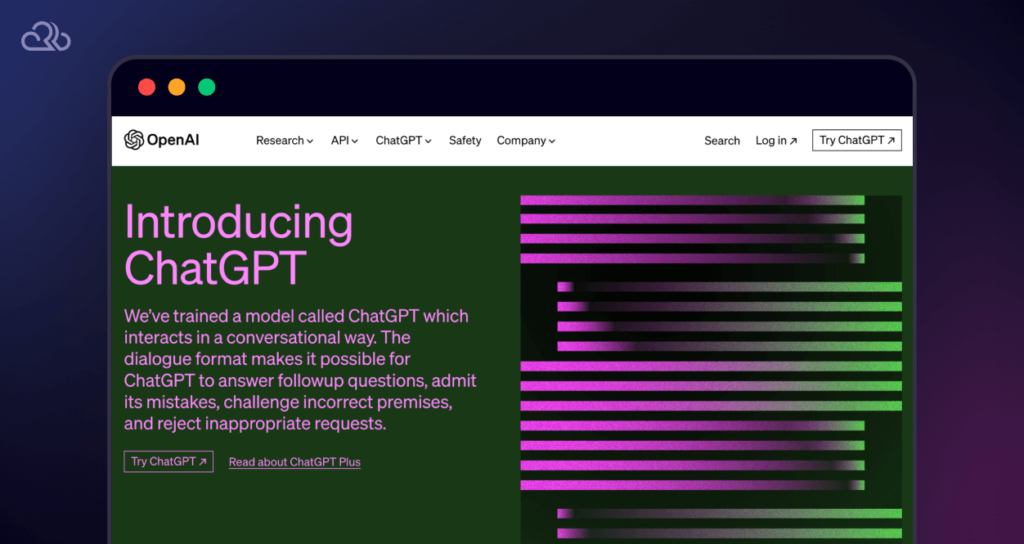 AI has revolutionized web design trends by enabling personalized and dynamic website experiences. Through AI algorithms, user data is analyzed to deliver tailored content and recommendations. Additionally, AI-powered chatbots provide instant assistance, enhancing user engagement on websites. AI-driven design elements, such as color schemes and layouts, optimize user experience and engagement.
[Use the following SS and create something from your side]
Predictions for AI in Web Development
As we look ahead to the future of web development, AI is set to play an even more integral role. With its ability to automate processes and reduce time-to-market, AI will continue to be a game-changer. Machine learning algorithms will enable AI to create more accurate and personalized website designs, enhancing the user experience. AI will also enhance security measures by detecting and preventing cyber threats in real-time.
Which AI Builder is Most Cost-Effective?
Comparing the pricing of different AI website builders is crucial in finding the most cost-effective option. Consider the features offered, flexible pricing plans, and scalability. Don't just focus on cost, but also the value and benefits provided by each AI website builder.
Price Comparison of Different AI Builders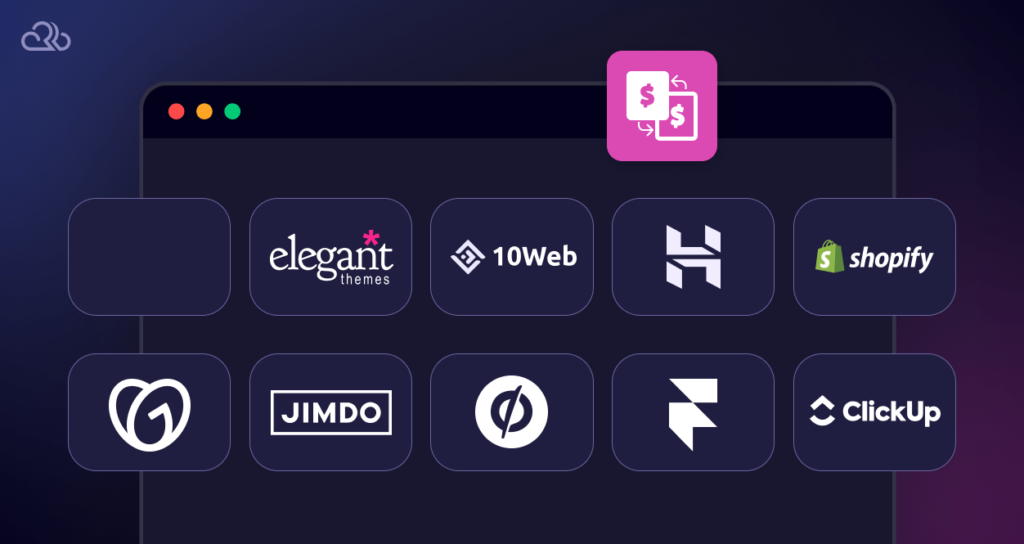 Finding the most affordable option for your web design projects involves comparing the pricing plans of various AI builders. Consider the features included in each pricing plan and their relevance to your specific requirements. Look out for hidden costs or additional fees that may impact the overall cost. Additionally, evaluate the scalability of the AI builder and whether it offers different pricing tiers based on business size or usage.
[IMAGE SHOWING 10 Logos from the Brands mentioned above on a computer screen and symbolic price comparison]
AI-Powered User Experience
AI website builders enhance user experience with intuitive interfaces, personalized content based on user behavior, AI-powered chatbots for instant support and engagement, real-time optimization for responsive design, and easy customization.
AI-Powered User Experience Case Study
In this case study, we examine how AI can enhance the user experience on websites. By leveraging AI-driven personalization and recommendations, user engagement and conversion rates were significantly improved. The use of AI-powered chatbots provided instant assistance, leading to higher customer satisfaction levels.
Mainstream AI WordPress Integration?
AI website builders are set to become widely adopted in 2023. The demand for personalized and user-friendly websites will drive their popularity. As AI technology advances, these builders will become more accessible and affordable. Even those without technical expertise can create professional websites with ease.
AI's Revolution in Web Design
AI-powered website builders have transformed the web design industry by simplifying the process of creating professional websites. Even beginners can now create visually appealing sites with user-friendly interfaces and powerful customization tools. Real-time editing and instant updates further enhance the website creation experience.
Google's Stance on AI Web Design
Google does not punish websites that are built using AI. AI-powered website builders can help improve your website's performance and user experience, which Google values highly. As long as your website follows Google's guidelines for quality and relevance, using AI to build it will not result in any penalties or negative impact on your search rankings. In fact, the advanced algorithms used by AI technology can help optimize your website for better visibility and ranking on search engine results pages.
AI Website Builder for WordPress
WordPress is one of the most popular website-building platforms. However, building complex WordPress sites can be time-consuming and challenging, especially for those who are not tech-savvy. This is where AI website builders come in. AI-powered website-building features can make the process of creating a complex WordPress website simple and fast.
Right now popular WordPress page builders like Elementor are already trying to offer new AI-based website-building features for rapid website development.
Frequently Asked Questions
Now let's share some common questions regarding AI Website building that we often see on the internet along with their answers.
What are AI Website Builders?
AI Website Builders are tools that leverage artificial intelligence to automate and enhance various aspects of website development, from design to SEO optimization.
How Do AI Website Builders Impact SEO Optimization?
AI Website Builders can automatically analyze data and implement SEO strategies, improving search engine rankings and user engagement.
What are The Key Features to Consider in an AI Website Builder?
Look for features like intuitive UI, automated design suggestions, and built-in SEO optimization tools when selecting an AI Website Builder.
How do AI Website Builders Influence Web Design Trends?
AI Website Builders are shaping web design by introducing dynamic, personalized elements and better SEO optimization, setting the trend for modern web development.
Conclusion
AI website builders are revolutionizing the web design industry by providing user-friendly interfaces, customization options, and powerful SEO and marketing tools. They offer benefits such as time and cost savings, improved user experience, and the ability to create professional-looking websites without coding knowledge.
With the evolution of AI in website building, the future looks promising, with AI already becoming a mainstream tool in 2023.