Choosing the right web hosting provider is like picking a home for your website. It's all about keeping your website's doors open to visitors at all times. A reliable host acts as a sturdy foundation, allowing your online business to thrive and grow.
Even a single minute of website downtime can cost companies an average of $5,600​​. It's a stark reminder of the importance of having a reliable host. As we venture further, we'll unveil key insights to help you navigate through the hosting landscape. We covered everything you need to know about uptime and downtime so that you can pick the most reliable hosting providers for your websites.
Your journey toward a robust and reliable online domain begins here!
Understanding the Basics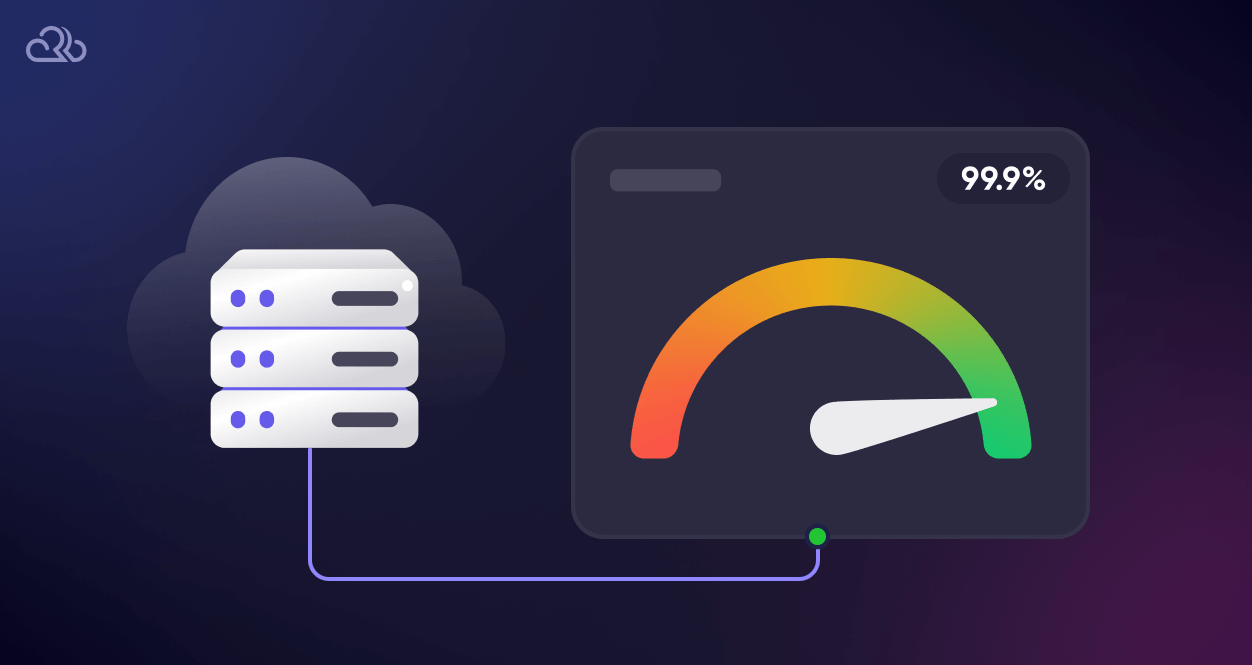 Navigating the world of web hosting can be a bit like learning a new language. However, understanding a few key terms can make the journey much easier. Let's break down some basic concepts.
Definition of Web Hosting
Imagine you've written a new book and now you need a library to keep it, so people can read it. Web hosting is like that library for your website. It's a place on the internet where all the stuff that makes up your website – pages, pictures, videos – is stored and made available for people to visit and see.
What is Uptime in Hosting?
Now, think of uptime as the hours the library is open. If a library is open for many hours, more people can visit and read your book. In web hosting, uptime is the time your website is available and accessible to visitors. The more uptime, the better, as it means your website is open for business, showcasing what you offer to the world. Most reliable hosting providers aim for 99.99% uptime.
Understanding Downtime in Web Hosting
On the flip side, downtime is when the library is closed. During downtime, your website is like a closed library where nobody can come in to see or read anything. In the web hosting world, downtime is a period when your website is not accessible to visitors due to some issues with the hosting service. It's a time no website owner looks forward to, as it means potential readers or customers are turned away.
The Implication of Uptime and Downtime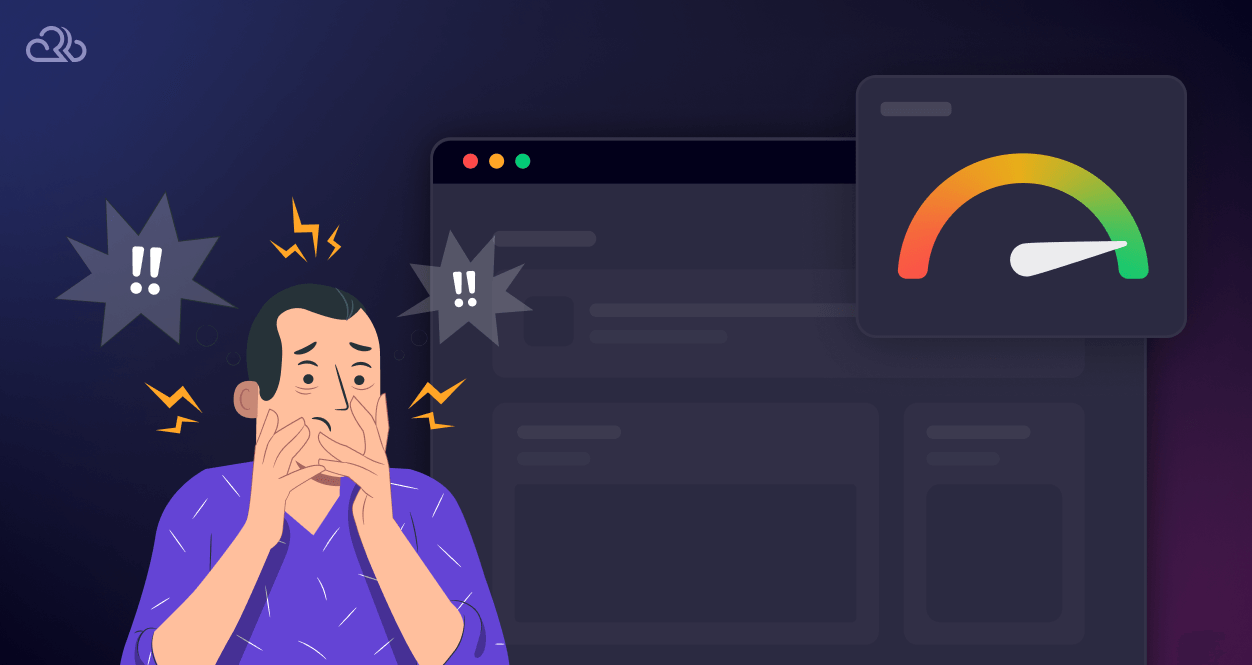 When it comes to web hosting, uptime and downtime are more than just fancy words. They have real, tangible effects on your website and your business. Let's explore what these effects are.
The Direct Impact on Website Accessibility
Imagine planning to visit a store, but when you get there, it's closed. That's what happens during downtime; people can't access your website. Uptime, on the other hand, ensures your website's doors are open, allowing people to visit anytime they want. The more accessible your website is, the better it is for your visitors and your business.
Implications for SEO and Website Ranking
Search engines, like Google, are like strict teachers; they check which websites are available most of the time and reward them with better ranks on the search results page. So, more uptime can help your website be on the first page of search results, making it easier for people to find you. Downtime, however, can move your website to the back of the line, making it harder for people to find your site when they search online.
User Experience and Customer Satisfaction
No one likes waiting outside a closed store, right? The same goes for websites. If your website is available whenever people want to visit, they'll have a good experience and are likely to come back. Downtime, on the other hand, can frustrate visitors, leading to a bad user experience. Happy visitors are more likely to become happy customers, and a reliable hosting provider with minimal downtime is key to making that happen.
Examining Uptime vs. Downtime & Its Impact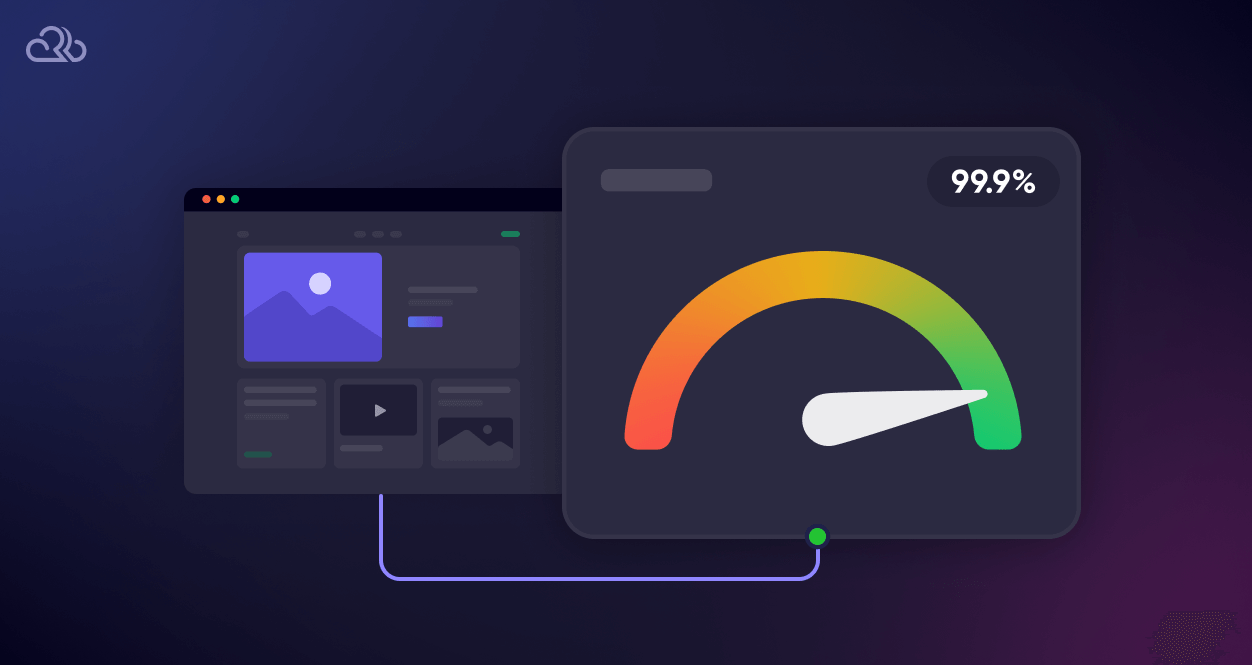 Now let's take a look at some data for good update and its impacts along with downtime and its negative impacts.
What Does Hostings Mean by 99.99% Uptime?
The balance between uptime and allowable downtime is crucial for maintaining a good user experience and meeting business objectives.
An uptime percentage of 99.999% (five nines) corresponds to only about 5.26 minutes of allowable downtime per year, which can be crucial for critical systems in finance, healthcare, or e-commerce sectors​.
Downtime Impact Analysis
Let's take a look at the impact downtime can have on businesses.
Cost of Downtime
Downtime can be expensive, with a 2014 Gartner's analysis stating that it could cost companies up to $5,600 per minute or $300,000 per hour in web application downtime​.
Operational Impact
A significant part of downtime (about 90%) is controllable and can be planned for, but the remaining 10% of unpredicted downtime can cause severe damage like data loss, security breaches, and tarnished brand reputation.
Security and Compliance
Industries such as healthcare and financial services face severe compliance violations during downtime, which could lead to legal issues and financial penalties. Ensuring uptime is critical to maintaining data security and regulatory compliance​.
Tools and Resources to Monitor Website Uptime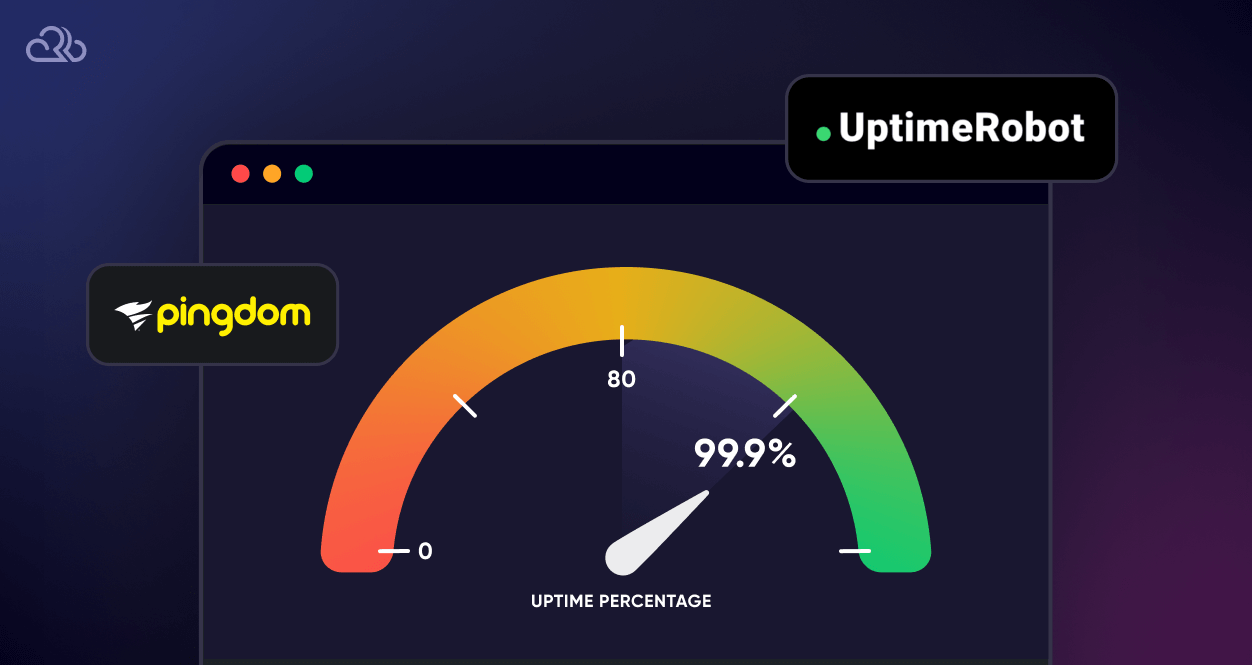 When it comes to managing a website, monitoring its uptime and downtime is essential. Here are some tools that can assist you to measure and find reliable hosting providers.
1. UptimeRobot
UptimeRobot offers 50 monitors with 5-minute checks for free. It allows you to start monitoring in just 30 seconds and currently monitors over 7.5 million monitors for more than 2.1 million users and companies​​.
3. Uptimetric
Uptimetric is a website uptime monitoring tool that features downtime alerts, speed testing, SSL/domain expiration alerts, and a blacklist checker​​.
4. Pingdom
Pingdom offers uptime monitoring to avoid unnecessary downtime and be alerted as soon as your site isn't available. It also provides page speed monitoring and real user monitoring to optimize your website's performance​.
How to Choose a Reliable Hosting Provider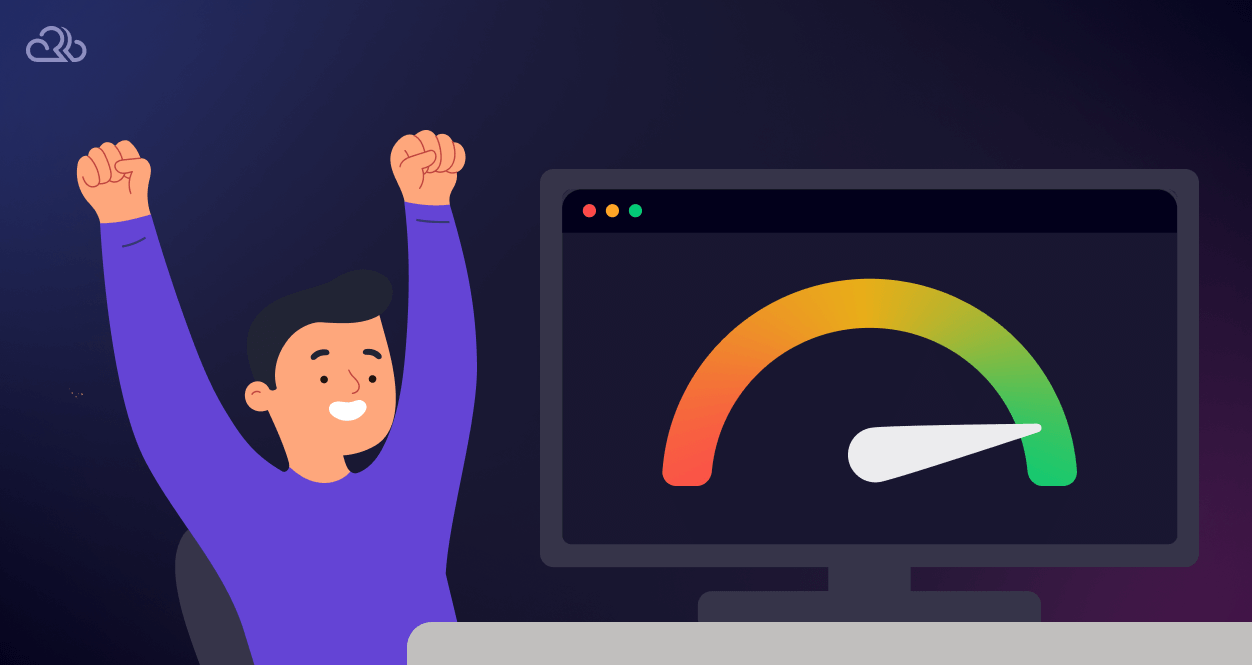 Choosing a good home for your website is like picking a good neighborhood to live in. You want a safe place, always accessible, and has friendly and helpful neighbors. Here's how you can find a good neighborhood in the digital world for your website:
The Significance of Uptime to Choose a Reliable Hosting Provider
A reliable hosting provider makes sure everything runs smoothly, fixes problems quickly, and ensures that you get a high uptime.
Uptime is like the hours a store is open. The more a store is open, the more customers it can serve. Similarly, a hosting provider with high uptime ensures your website is available to visitors most of the time.
Other Factors to Consider When Choosing a Reliable Hosting Provider
While uptime is an important metric to consider when looking for a great hosting provider, there are other factors that you should also consider. Some of these factors include:
Support: Check if they offer 24/7 customer support to fix issues quickly.
Features: Look for necessary features like enough storage, bandwidth, and security measures.
Price: Make sure the price fits your budget without compromising on essential features.
Reviews and Recommendations: Look for good reviews and recommendations from other website owners.
Why Rapyd is The Most Reliable Hosting Provider for WordPress Websites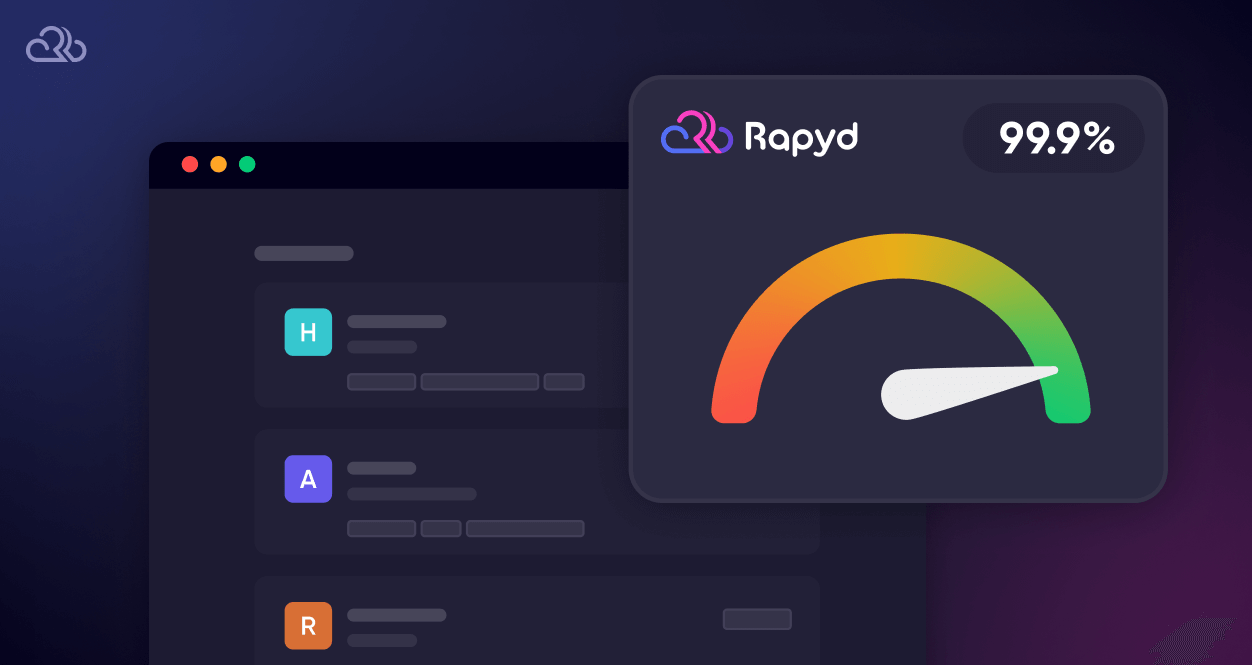 When it comes to reliable hosting providers, Rapyd is the champion. Our platform is engineered to give you 99.9% uptime. Rapyd also makes sure your WordPress websites are fast and responsive even during traffic surges, which is critical for ensuring continuous uptime. Here are some facets that underpin Rapyd's reliability:
Exceptional Performance
Rapyd's hosting environment is tailored for dynamic WordPress websites, ensuring they remain responsive even under high traffic loads. Their server stack comprises LiteSpeed Enterprise Servers, MariaDB for databases, LiteSpeed Cache for server-level caching, and Redis Cache for complex database query caching. These technologies collectively ensure that the server response time remains optimal, which is a critical aspect of maintaining high uptime​1.
99.9% Uptime Record
Rapyd maintains a 99.9% uptime for its services. This impeccable uptime record underscores Rapyd's reliability as a hosting provider, ensuring that your WordPress website remains accessible to users around the clock without any downtime glitches​​.
Proactive Security Measures
Rapyd employs robust security measures including a Web Application Firewall (WAF) to thwart malicious attacks such as SQL injection, XSS, and DDoS attacks. By proactively defending against potential threats, Rapyd ensures that your website remains up and running without falling prey to malicious activities that could lead to downtime​.
Frequently Asked Questions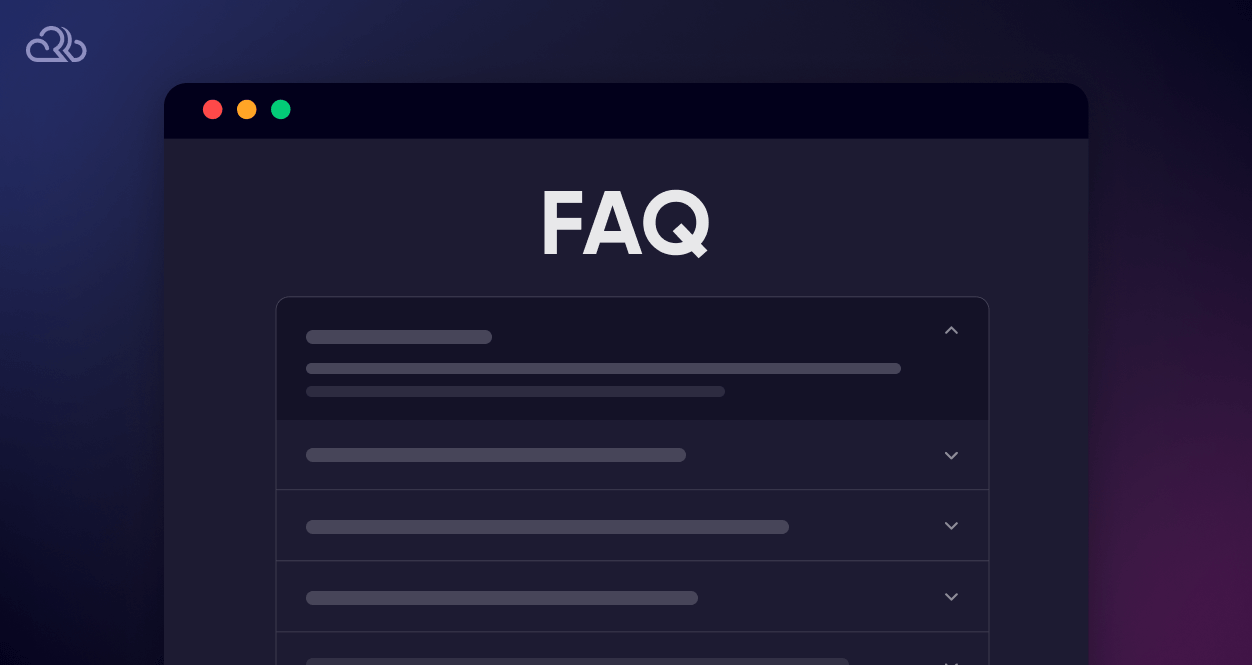 Which is the best hosting service provider?
The "best" hosting provider largely depends on your specific needs such as the type of website you're running, your budget, and your technical expertise. However, if you are running a WordPress site, Rapyd stands out due to its high-performance infrastructure ensuring almost perfect uptime, which is crucial for a smooth user experience and SEO ranking.
Who is the fastest and cheapest hosting provider?
The balance between speed, reliability, and cost is vital when choosing a hosting provider. Some providers may offer low prices but compromise on speed or reliability. Rapyd, on the other hand, emphasizes delivering top-tier performance and unbeatable uptime, making it a valuable choice for WordPress site owners seeking an optimal balance of speed and cost.
Which web host is the fastest?
The speed of a web host can be influenced by various factors, including server hardware, network infrastructure, and the optimization of the hosting environment for a specific platform like WordPress. Rapyd shines in this aspect, with a well-optimized hosting environment that ensures your WordPress site runs swiftly and smoothly, enhancing user satisfaction and SEO positioning.
How do I find the best web host?
To find the best web host, it's important to identify your needs, research and compare different hosting providers, read user reviews, and consider the technical support and uptime statistics they offer. A high-performance managed WordPress hosting provider like Rapyd could be a solid choice, offering a robust infrastructure designed to ensure high uptime and exceptional site performance.
Conclusion
Choosing the right hosting provider is crucial for keeping your website open and working well. This blog walked you through the importance of uptime and downtime, how to measure them, and what to look for in a hosting provider to ensure your website is available when your visitors want to access it. We also discussed tools to monitor uptime and downtime and resources to find reliable hosting providers. Your website's reliability heavily relies on the hosting provider you choose, so taking the time to make an informed decision is well worth the effort. While there are many good options out there, Rapyd stands out as a high-performance managed WordPress hosting provider, ensuring your site stays up and runs smoothly.